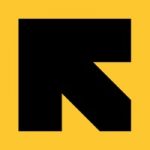 Adult Education Administrative Assistant Intern
Requisition ID: req38510

Job Title: Adult Education Administrative Assistant Intern

Sector: Education

Employment Category: Intern

Employment Type: Part-Time

Compensation: USD 0.00 - 0.00 Hourly

Location: New York, NY RAI USA

Job Description

TITLE: Adult Education Administrative Assistant Intern

START DATE: May 1, 2023

DURATION: May 2023-August 2023, opportunity to extend

POSITION REPORTS TO: Adult Education Supervisor

BACKGROUND: International Rescue Committee (IRC) responds to the world's worst humanitarian crises and helps people to survive and rebuild their lives. At work in more than 40 countries and over 20 U.S. cities, the IRC provides resettlement, education and empowerment support to refugees and displaced people.

SCOPE OF WORK: Intern will assist the program Supervisor in supporting administrative and organization tasks for Adult ESL classes and Workforce Development Workshops. These classes are Funded by ONA (Office of New Americans) and require specific targets and data for reports.

Responsibilities

Keep track of client communication and follow-up on attendance

Maintain timely and organized physical and virtual student files

Attend weekly supervision meetings with the program Supervisor

Support in pre-test and post-test of students using Intercambio

Support Adult Education Supervisor with monitoring client progress and growth

Supporting during ESL open houses

Support with the coordination curriculum building and facilitation of Workforce Development Workshops

Support with compiling data, performing data entry, and assembling information for comprehensive reports in the internal databases and Microsoft spreadsheets.

Learning Objectives

The Adult Education Administrative Assistant Intern will

Get hands-on experience working in Administration for Adult Education Programs

Learn about data tracking and reporting to funders

Build communication and outreach skills with different stakeholders within the IRC office

Qualifications

REQUIREMENTS:

Comfort working with refugees and immigrants from a variety of backgrounds, including those with limited

formal education and/or literacy skills

Ability to adapt to changing situations, comfortable working in a fast-paced, demanding environment

Excellent organizational skills

Have a strong attention to detail

Ability to work both independently and as part of a team

Proficient in MS Office suite (especially Excel)

Responsible, flexible, and dedicated

Reliable: will commit to term listed above

Bilingual speaking abilities is a plus (Spanish, French, Ukrainian, Russian, Pashto, Dari, or Farsi)

IRC leading the way From Harm to Home.