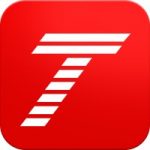 Administrative Assistant with Chinese in Germany
Thundersoft is looking for Administrator with Chinese knowledge in Ulm, Germany.
The position will help us to support and maintain high-quality administrative operations in the European Business Unit (Germany for this particular position).
Responsibilities
You will perform the below tasks as a part of the European Support Center administrative department under the supervision of the Admin Leader, and in cooperation with colleagues from HQ (Beijing):
Work with internal Payment and HR systems.
Monthly Payment process (including but not limited to assets, rent, labor costs, software costs, etc.)
Reimbursement process
Signature and seal process
Employees' visa/work permits to support
Office Management
Partial administration (according to actual situation)
Requirements:
Location: Ulm, Germany.
Personal skills: self-organizing, high responsibility, attentive to details, fast learner.
Knowledge of MS Office/Excel/Google Sheets tools.
EU citizens or EU work visa holders
German and Chinese knowledge is mandatory
Ukrainian/Russian knowledge will be a big plus
To apply for this job please visit LinkedIn.