Archived (not relevant)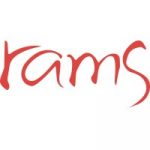 Administrative Assistant
Essential Job Duties Include, But Are Not Limited To
Provide reception/telephone coverage, provide general program information to callers, and triage calls.
Greet and interact professionally/personably with visitors, community providers, and clients, maintain sign in sheet, and monitoring/notification of arrivals and departures.
Perform weekly COVID testing of both existing and new clients.
Monitor/maintain order and cleanliness in the waiting area, conference room, chart room, and common/shared areas, ensuring dumpster/trash is secured and out as scheduled. Assist in any preparation of client and staff events and meetings.
Perform routine clerical tasks such as filing and both creating and closing client charts for the intake coordinator, mailings, copying/scanning documents, etc.
Periodically audit charts for completion at the bequest of the managers.
Maintain inventory of office supplies, forms, and equipment, including copiers, fax machines, and computers.
Assist in opening and closing the building daily.
Expedite and receive deliveries. Route mail and faxes to the appropriate staff.
Assist staff with copies and faxing. Draft light correspondence as needed, including flyers for events.
Assist with facilities/building related issues, on an as-needed basis or as assigned.
Assist Administrative and Operations Manager with maintenance of the Administrative area.
Perform other duties as assigned.
Minimum Required Educational Level & Experience
At least an AA degree required; degree in office management or related administrative field highly preferred. (Equivalent combination of education and significant applicable experience sufficient to successfully perform the essential job duties may be considered).
At least one year of employment experience in an administration/reception capacity with heavy emphasis on customer-service related duties in a healthcare or nonprofit clinic/human-services setting, required. Applicants who have undergone vocational training &/or received certification from office/administrative/clerical training programs can also be considered.
Experience, knowledge, and ability with MS Office and Google Suite required
Excellent verbal and written English communication skills
Other Requirements
Ability and experience in managing multiple tasks under tight deadlines.
Strong interpersonal skills and ability to work effectively, function independently, and interact professionally with a diverse, multi-cultural, and interdisciplinary staff of all levels.
Strong commitment to the philosophy, goals, & mission of RAMS in providing community-based, culturally competent, and consumer-guided mental health services to the community.
Applicants with ability to provide bilingual & culturally competent services in fluent
Cantonese, Mandarin, Tagalog, or Spanish preferred due to the needs of the populations served by this program.
ABOUT THE RAMS HIRE-ABILITY PROGRAM:
Hire-Ability is the award winning vocational services program of RAMS, in partnership with San Francisco Department of Public Health-Community Behavioral Health Services (CBHS), California State Department of Rehabilitation (DOR), and other private businesses, which serves the San Francisco Bay Area community by connecting employers with trained, assessed, and pre-qualified employees. Hire-Ability provides quality & culturally competent vocational rehabilitation, training, and support services to adults with behavioral health conditions and/or mental health disabilities. Program services include: Vocational Assessment; Basic Job Skills Training; On-the-Job Training; Work Adjustment; Situational Assessment; Job Development; Placement & Retention; and Job Coaching. The Hire-Ability program components include: Employee Development, Employment Services, Vocational IT Computer Skills Training, Janitorial Training, Employment, & Services, and Clerical/Administrative Support, Training, Employment, & Services. Hire-Ability also features Café Phoenix, a reputable and well-reviewed client-run café that also serves as one of the on-the-job vocational assessment sites.
ABOUT RAMS:
Richmond Area Multi-Services is a private, non-profit mental health agency that is committed to advocating for and providing community based, culturally-competent, and consumer-guided comprehensive services, with an emphasis on serving Asian & Pacific Islander Americans. Founded in San Francisco's Richmond District in 1974, our agency offers comprehensive services that aim to meet the behavioral health, social, vocational, and educational needs of the diverse community of the San Francisco.
RAMS is recognized by the local and national social service community as having expertise in providing culturally competent mental health services to the underserved, with expertise in working with the Asian & Pacific Islander (A&PI) and Russian-speaking populations. The agency has received numerous awards for culturally competent service delivery, clinical training, employment of people with disability, and community leadership
CHECK US OUT AT WWW.RAMSINC.ORG