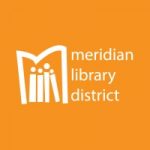 Administrative Assistant
Description
This is a TEMPORARY position, working 29 hours per week.
Work will conclude upon completion of last day after 4 months of employment.
Administrative Assistant
Position Summary
Under the direct supervision of the Assistant Director, the Administrative Assistant supports the library
operations by performing office administrative duties. This position assists with a variety of clerical tasks such as
preparing and organizing documents, managing supplies, providing purchasing/receiving assistance, and
coordinating direct mailings.
The majority of work hours are spent on administrative and clerical activities.
Essential
Duties and Responsibilities
Supply Management
Oversees supply inventory by checking stock to determine inventory level. Anticipates needed supplies,
purchases necessary materials and ensures receipt of supplies.. Prepares purchase quotes by verifying
specifications and price. Supplies resource specialist with purchase requests Verifies receipt of items by
comparing items received to items ordered.
Records and Reports
Maintains accurate records, collects statistics, tracks performance measures and prepares reports related to
library services and events to include attendance, outcomes, evaluation, costs, etc. as required by
administration. Completes clerical tasks such as record maintenance, document management, document
scanning, compiling lists and drafting resource guides.. Keeps information accessible by sorting and filing
documents. Prepares and organizes documents, including some documents for board meetings and mailings.
Ensures the correspondence is accurate and free from grammatical errors. Coordinates tax form distribution.
Sorts and distributes mail and packages. Maintains good attendance and timekeeping records.
Operations
Tracks board trustees volunteer hours. Trains and mentors new public notaries. Manages meeting room
reservations on the website and internal calendars for district admin needs. May assist in the printing and
distribution of library materials, brochures, fliers, etc. Works in an office setting and remotely. Open district mail
and process payments in accordance to library polices and procedures
Customer Service
Provides high quality internal customer service to other staff and vendors. Actively promotes respect for diversity
and creates an inclusive, welcoming, and respectful library atmosphere that embraces diversity.
Clerical
Assists with special projects that may include sensitive or confidential information. Participates in other clerical
and data entry projects as assigned. Updates job knowledge by participating in educational opportunities.
Marginal
Runs errands for the library admin team.
Performs other duties as assigned.
Requirements
Minimum Qualifications
Knowledge, Skills, And Abilities
Demonstrated commitment to diversity, equity, and inclusion.
Provides exemplary customer service and maintains a favorable public image of the library. The incumbent has a
desire to work in a public service role. Has excellent interpersonal skills and the ability to communicate
effectively and appropriately with people from diverse backgrounds, including youth, families, volunteers, and
coworkers. Builds and maintains positive working relationships with individuals at all levels of the organization
and fosters positive partnerships with outside organizations. Must be able to work alone at a location as well as
remotely.
This position requires flexibility and juggling of tasks and priorities. The Administrative Assistant must be
detail-oriented and accurate with exceptional organizational skills. Skills include: supply management, tracking
budget expenses, vendor relationships, organization, internal customer service, and documentation skills.
Proficient with standard computer applications (including Microsoft Office and Google applications), Airtable and
online searching. Ability to learn and adapt to new software and equipment technologies.
Experience:
1-3 years of administrative or office support experience, or equivalent experience, training, and/or
education
Education:
High School Diploma or G.E.D.
Training, Licenses, or Certifications:
Valid driver's license
Supervisory Responsibility:
May train and supervise volunteers performing a variety of clerical tasks.
Preferred Qualifications:
An Associate's or Bachelor's degree. Bilingual, preferably Spanish-English,
Russian-English, or other languages. Desired personal attributes include: a positive approach to interacting with
the public, a continuous desire to update technology skills, and a sense of humor.
Working Conditions
Physical Requirements:
The job requires the employee to sit (frequently); occasionally stand and stoop/bend;
walk, kneel, squat, crouch, balance, twist/turn, and maintain flexibility; perform manual dexterity movements;
constantly see, hear, listen, and speak clearly. The job also requires the employee to lift and carry up to 10-25 lbs.
Mental Requirements:
The job requires the employee to read, write, perform clerical duties, comprehend and
use perception, perform alphabetical and numerical filing/sorting, and perform basic math.
Technology, Equipment, and Devices:
The job requires the employee to regularly operate and exhibit proficiency
with computers and commonly used computer applications copiers, printers, and email, cloud environments,
and the internet. This position must be able to use the library's systems and databases. The job requires the
employee to operate and troubleshoot general office equipment. This position operates a library passenger
vehicle.
Expected Hours of Work:
The job requires employee to work a daytime schedule Monday- Friday. Position
schedule is subject to change at any time at the discretion of management.
Work Environment:
The job requires the employee to work on repetitive tasks, work alone, work remotely, and
work around others. The position subjects the incumbent to have verbal contact with others, have face-to-face
contact, and be subject to inside environments.
Expected travel:
This job requires limited travel throughout the library district.
Disclaimers: The above job description is not intended as, nor should it be construed as, exhaustive of all responsibilities, skills, efforts, or working conditions associated with this job. All employees may be required to perform duties outside of their normal responsibilities
from time to time, as needed. Management reserves the right to assign or reassign duties and responsibilities to this position at any time. Reasonable accommodations may be made to enable individuals with disabilities to perform the essential functions of this job.
Meridian Library District is an Equal Opportunity Employer. Hiring and employment practices are done without regard to race, color,
religion, national origin, sex, sexual orientation, gender identity, age, or disability. In addition, preference in employment may be given to veterans who qualify under state and federal laws and regulations.
Last Reviewed: 2-15-23/Board Approved: 2-15-23