Archived (not relevant)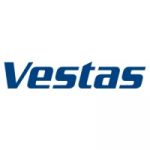 Administrative Assistant (m/f/d)
Are you looking for the opportunity to make a difference with one of the global leaders in the renewable energy industry? Do you have background as an Office Coordinator, Office Assistant or similar? Are you accurate, structured and open minded? Then this might be the right job for you!
Vestas Österreich GmbH> Service Onshore>Operation Support
Vestas Northern & Central Europe is a sales business unit covering Scandinavia, UK, Ireland, Poland, the Baltics, Germany, Benelux as well as Eastern Europe responsible for sale, project, installation and service of wind farms throughout these regions. We aim to be the No. 1 performing business unit within Vestas, and we aim to make Vestas Northern and Central Europe the best place to work.
The Service Department is responsible for the sales, installation and service of wind farms throughout the regions. We strive to be the No. 1 performing business unit within Vestas and we aim to make Vestas Central Europe the best place to work.
The Administrative Assistant (f/m/d) is mainly responsible for paperwork, documentation control and resolving administrative problems relating to the Service Teams.
Responsibilities
Coordinate office activities and operations to secure efficiency and compliance to company policies
Manage phone calls and correspondence (e-mail, letters, packages etc.)
Support budgeting and bookkeeping procedures
Create and update records and databases with personnel, financial and other data
Submit timely reports and prepare presentations/proposals as assigned
Generate reports, transcribe minutes from meetings, create presentations, and conduct research
Maintain polite and professional communication via phone, e-mail, and mail
Keep stock of office supplies and place orders when necessary
Assist colleagues whenever necessary
Manage agendas/travel arrangements/appointments etc. for the upper management
Qualifications
At least 2 years of experience in a similar position
High school diploma or equivalent; college degree preferred
Familiarity with office management procedures and basic accounting principles
Excellent knowledge of MS Office and office management software (ERP etc.)
Proficient in written and spoken German and English (Russian will be an additioanl asset)
Competencies
Excellent time management skills and ability to multi-task and prioritize work
Outstanding communication and interpersonal abilities
Attention to detail and problem-solving skills
Excellent written and verbal communication skills
What We Offer
We offer an exciting job with excellent opportunities for professional and personal development in an inspiring environment at the world's leading wind turbine producer. We value initiative, responsibility and the right balance between creativity and quality in all solutions. You will become part of a highly professional environment with a strong technical commitment.
Additional Information
Work location will be Vienna.
Please note: We do amend or withdraw our jobs and reserve the right to do so at any time, including prior to the advertised closing date. Please be advised to apply on or before 19.05.2023.
Depending on qualifications and experience, the salary is above the legally prescribed minimum salary in Austria of 2.775,36€ € (according to the collective agreement) for the advertised position
About Vestas
Vestas is the energy industry's global partner on sustainable energy solutions. We are specialised in designing, manufacturing, installing, and servicing wind turbines, both onshore and offshore.
Across the globe, we have installed more wind power than anyone else. We consider ourselves pioneers within the industry, as we continuously aim to design new solutions and technologies to create a more sustainable future for all of us. With more than 145 GW of wind power installed worldwide and 40+ years of experience in wind energy, we have an unmatched track record demonstrating our expertise within the field.
With 29,000 employees globally, we are a diverse team united by a common goal: to power the solution – today, tomorrow, and far into the future.
Vestas promotes a diverse workforce which embraces all social identities and is free of any discrimination. We commit to create and sustain an environment that acknowledges and harvests different experiences, skills, and perspectives. We also aim to give everyone equal access to opportunity.
To learn more about our company and life at Vestas, we invite you to visit our website at www.vestas.com and follow us on our social media channels. We also encourage you to join our Talent Universe to receive notifications on new and relevant postings.