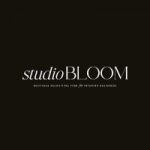 Administrative Assistant (Interior Design)
Studio Bloom is a boutique recruiting firm supporting the interior design industry.
Studio Bloom is representing ABD STUDIO, a boutique Interior Design firm based in the Russian Hill neighborhood of San Francisco focusing on high-end residential designs.
ABOUT THE OPPORTUNITY
The Administrative Assistant is responsible for general office organization, administrative duties, and other miscellaneous duties to support the Principal and ABD STUDIO. Customer service is a priority as the Administrative Assistant will be the first point of contact for all visitors to the design studio.
DUTIES AND RESPONSIBILITIES include but are not limited to:
Monitor and order office supplies as needed
Answer the phone, greet guests, distribute daily delivery of mail
Scan, file and tag office expense receipts
Pay bills; save receipts as necessary
Draft emails for Principal when appropriate
Maintain calendar for Principal
Enter new contacts into CRM database (Monday.com)
Coordinate travel details for Designer shopping trips, site visits, and installations
Maintain fabric library and fabric returns to San Francisco Design Center
Keep install kit and site visit bag stocked and organized
Schedule vendor presentations
Open and inspect any client deliveries sent to the office, label and organize boxes within the office, inform Expeditor of what has arrived and share photos to show its condition
Schedule photo shoots with photographer, florist, client, all parties
Coordinate, purchase and mail / deliver Client gifts, holiday gifts, and employee gifts
Coordinate mass emails and monthly mailings
Coordinate press packets and brochure packets to business development contacts
Gather beverages and refreshments (charcuterie) and setup conference room for all Client meetings
Coordinate printing of Design Presentations
Deliver / pick up items as needed from various showrooms and vendor workrooms
Coordinate monthly office outings and end of year celebrations
Assist Principal with Press/Marketing efforts
Offer in-house tech support and coordination with outside tech support team on larger issues
Assist with on-boarding of new staff members
Manage Inventory
Manage Administrative Intern as applicable and needed
SKILLS AND ABILITIES
Highly organized with excellent creative problem solving and time management skills
Ability to work in a fast paced environment
Clear and concise communication skills, both verbal and written
Ability to interact with management, and peers in a professional and supportive manner
Self-driven, responsible, and independent as well as team-oriented
Able to take direction and constructive feedback
Enthusiastic, resourceful and dependable
Confident and assertive
Flexible and eager to learn and implement systems
QUALIFICATIONS
At least 2 years working in a small to medium sized office
Interior Design industry experience is helpful, but not necessary
Must have access to a reliable car, valid driver's license and insurance. Mileage is reimbursed.
Ability to work in-person, Monday through Friday. This is not a hybrid position.
To apply for this job please visit LinkedIn.