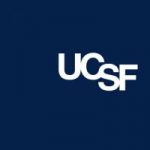 Administrative Assistant III
Ortho-Gen Ortho- ZSFG
Full Time
72966BR
Job Summary
This position will be based at the practice's office located at the Regional Medical Center-San Jose. This Administrative Assistant will be managing or performing the administrative services encountered in medical/surgical offices particularly those involving obtaining authorizations and referrals for services to be performed by UCSF providers, or tests/studies/supplies ordered for patients of UCSF providers. Additional duties such as coordinating physician schedules, scheduling patient's office visits, surgeries, post-op follow-ups etc.will also be involved. Administrative services also includes activities relative to patients administrative needs (e.g. Rx renewals, disability paperwork), in finance such as arranging for proper patient billing, and may also include IT (connectivity and access), interacting with other facilities where practice's services are provided, and interacting directly with practice's patients, providers and staff of other offices in a helpful and compassionate manner.
To see the salary range for this position (we recommend that you make a note of the job code and use that to look up):
TCS Non-Academic Titles Search (ucop.edu)
Please note: The compensation ranges listed online for roles not covered by a bargaining unit agreement are very wide, however a job offer will typically fall in the range of 80% - 120% of the established mid-point. An offer will take into consideration the experience of the final candidate AND the current salary level of individuals working at UCSF in a similar role.
For roles covered by a bargaining unit agreement, there will be specific rules about where a new hire would be placed on the range.
To learn more about the benefits of working at UCSF, including total compensation, please visit: https://ucnet.universityofcalifornia.edu/compensation-and-benefits/index.html
Department Description
The Department of Orthopaedic Surgery at UCSF provides expert treatment for all aspects of musculoskeletal injuries including inpatient and outpatient surgical care, rehabilitation, and orthotics and prosthetics. Our physicians have specific training and experience in a broad range of orthopaedic specialties such as sports medicine, trauma, joint replacement, pediatrics, oncology, spine, shoulder and elbow, foot and ankle, and hand. The Department is internationally recognized for its work in patient care, education, and research. Our basic and translational research programs focus on cartilage and disc regeneration, fracture healing, molecular and stem cell biology, bioengineering, and musculoskeletal development.
Required Qualifications
High school graduation and four years of related administrative experience; or an equivalent combination of education and experience.
Thorough knowledge of administrative procedures and processes including word processing, spreadsheet and database applications.
Requires good verbal and written communication skills, active listening, critical thinking, multi-tasking and time management skills.
Skill in managing sensitive and confidential information regarding bargaining unit issues.
Excellent, reliable attendance and ability to work a full on-site 8 hour shift.
Preferred Qualifications
College diploma or in the process of obtaining undergraduate degree preferably in a relevant field.
Bi-lingual in english and another language commonly encountered in the practice (e.g. vietnamese, spanish, mandarin, tagalog, russian).
Prior experience in a medical/surgical office in an administrative and/or clinical position or similar administrative experience performing similar duties in an office/service environment.
Understanding of the general structure of health care delivery in the US and in California. Knowledge of the various entities in the healthcare delivery systems (Insurers: e.g., Anthem, UnitedHealthcare. HMO/IPAs: e.g. Kaiser, Sutter, Brown & Toland, Hill Physicians, Physicians Medical Group-PMG.)
About UCSF
The University of California, San Francisco (UCSF) is a leading university dedicated to promoting health worldwide through advanced biomedical research, graduate-level education in the life sciences and health professions, and excellence in patient care. It is the only campus in the 10-campus UC system dedicated exclusively to the health sciences. We bring together the world's leading experts in nearly every area of health. We are home to five Nobel laureates who have advanced the understanding of cancer, neurodegenerative diseases, aging and stem cells.
Pride Values
UCSF is a diverse community made of people with many skills and talents. We seek candidates whose work experience or community service has prepared them to contribute to our commitment to professionalism, respect, integrity, diversity and excellence – also known as our PRIDE values.
In addition to our PRIDE values, UCSF is committed to equity – both in how we deliver care as well as our workforce. We are committed to building a broadly diverse community, nurturing a culture that is welcoming and supportive, and engaging diverse ideas for the provision of culturally competent education, discovery, and patient care. Additional information about UCSF is available at diversity.ucsf.edu
Join us to find a rewarding career contributing to improving healthcare worldwide.
Equal Employment Opportunity
The University of California San Francisco is an Equal Opportunity/Affirmative Action Employer. All qualified applicants will receive consideration for employment without regard to race, color, religion, sex, sexual orientation, gender identity, national origin, age, protected veteran or disabled status, or genetic information.
Organization
Campus
Job Code and Payroll Title
004722 BLANK AST 3
Job Category
Administrative Support
Bargaining Unit
Teamsters Local 2010 - Clerical and Allied Services Unit (CX)
Employee Class
Career
Percentage
100%
Location
San Jose, CA, Various Work Sites
Shift
Days
Shift Length
8 Hours
Additional Shift Details
Monday-Friday 8am-5pm