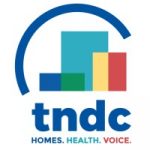 Administrative Assistant II
Job Details
Job Location
149 Taylor - San Francisco, CA
Position Type
Full Time
Job Shift
Day
Job Category
Admin - Clerical
Description
SUMMARY
Reporting to the Administrative Supervisor, the Administrative Assistant II is responsible for providing administrative support to the Property Management (PM) department. The position directly assists five Property Management department staff.
This position is full-time and non-exempt.
Hourly Rate: $23.29/hr - $24.66/hr,
Schedule: Onsite; Monday - Friday 8:00 am - 5:00 pm
Essential Duties
Act as liaison between administrative PM and site staff. Communicate information as needed or requested.
Create and maintain central Property Management office files.
Order supplies for the Property Management office and buildings.
Complete check requests and handle vendor inquiries for centralized purchasing.
Process and upload invoices from vendors to Yardi system.
Communicate regularly with accounting team to assure checks and invoices are processed timely.
Set up utility accounts for new properties.
Maintain office equipment and telephone system in the 149 Taylor office.
Responsible for managing the inventory of TNDCs polo shirts and distributing to property management staff.
Provide information, to tenant, housing applicants and other customers that come into the Property Management office.
Provide needed information to property management staff to write correspondence to tenants, applicants and community groups, as requested.
Track complaints and follow-up from initial contact through resolution.
Assist with placement of newspaper ads updating marketing materials, mailing of marketing materials to community partners, communicating basic information to applicants, database entries and mailing of correspondence to applicants as needed.
Partner with Facility Management to manage vendor contracts.
Support and manage special projects as requested.
Coordinate department and/or agency events, as requested.
Perform reception duties as needed.
Other duties as needed.
Required Skills
Skills:
Able to prioritize work and manage multiple projects and meet rigorous deadlines.
Highly organized and detail oriented.
Demonstrate good judgment, initiative and follow-through.
Ability to communicate proficiently (orally and written) in English.
Ability to follow directions and work independently/with minimum supervision.
Physical Requirements:
Ability to operate office equipment such as computer and calculator.
Ability to coordinate eyes, hands and fingers in performing word processing, writing, reading and similar tasks.
Ability to exert physical effort involving moving around buildings, climbing stairs, moving from one area to another, or standing/sitting for periods of time
Visual acuity necessary to review documents.
Hearing acuity sufficient to use telephone and communicate with residents and staff.
Environmental Adaptability:
Ability to work in an office environment.
Mathematical Ability:
Exposure to basic accounting practices sufficient to process check requests.
Ability to perform basic mathematical operations and to use a calculator.
Judgment and Situational Reasoning Ability:
Ability to reason, review and analyze information.
Ability to use independent judgment in non-routine situations.
Language and Communication Ability:
Ability to read, comprehend and correctly use information and documents to perform duties.
Ability to prepare correspondence and documents as needed conforming to standard rules of punctuation, grammar, diction and style.
Ability to communicate effectively (verbally and in writing) with co-workers and staff at all levels, tenants, prospective tenants, vendors and other internal and external customers.
Ability to stay informed of changes relevant to position. This includes policies, PM processes, and systems.
Qualifications
MINIMUM QUALIFICATIONS
Associate Degree (AA) or 3-5 years general and/or administrative/office experience.
Proficiency with MS Office Suite (Outlook, Word, Excel).
Preferred Qualifications
Bachelors degree
Ability to communicate in a second language (Spanish, Cantonese, Mandarin, or Russian).
Tenderloin Neighborhood Development Corporation is an Equal Opportunity Employer.
In compliance with the San Francisco Fair Chance Ordinance (August 13, 2014), all qualified applicants with criminal histories will be considered for the position.