Archived (not relevant)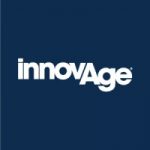 Administrative Assistant I
Under the supervision of the Center Director, the
Administrative Assistant I
is responsible for providing administrative support to the Adult Day Health Center (ADHC). Physical attendance at an InnovAge facility and/or an InnovAge participant home is essential to performing the job duties.
Scans/indexes department documentation in a timely manner and performs data entry per department requirements.
Completes routine administrative tasks on a regular basis with attention to detail and accuracy.
Coordinates and organizes office space, equipment, supplies and forms in collaboration with Administrative Assistant II's.
Sorts, Opens and routes mail; initiates correspondence as needed.
Runs basic reports using various software applications in assistance of management
Required
High School diploma or GED
One year of administrative support experience and basic knowledge of Microsoft Office Suite
Experience/knowledge of basic office equipment such as copiers, scanners, fax machines, etc.
Preferred
Bi-lingual-Spanish, Russian, Punjabi or Hmong Preferred
Job Title: Administrative Assistant I
FLSA Exemption Status: Non Exempt
Reports to: Center Director