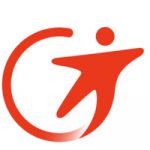 Administrative Assistant/HR Gate Keeper
This KEY position is chiefly responsible for providing administrative and secretarial support to the General Manager and Directors, performing specific human resources gatekeeper/administration & support tasks and for monitoring and coordinating some
of the work functions of the office receptionist. Must also provide the public with information and greet all visitors to the administrative office. Position is also responsible for fostering and maintaining a professional office environment for the
General Manager's office.


The salary wage for this position is between $23.00 and $27.25 dependant on quaifications.


Responsibilities/Duties:



This position reports to the General Manager. This position supports primarily the General Manager, Directors and tangentially three other departmental managers. This position is responsible for all aspects of general office management including performance of basic and advanced secretarial duties such as: answering GM's telephone calls, preparing all correspondence/other documents; maintaining office files; archiving files where and when appropriate; handling certain annual reports, coordinating annual employee open enrollment, coordinating/scheduling meetings; controlling and restocking office supplies, tracking and refilling postage meters and managing the VDS employee timekeeping system; posting, preparing, and disseminating employee instructive materials and human resources materials; developing and preparing statistical reports; supervising mail collection and distribution; and assisting
with receptionist duties when needed. Responsible for maintaining internal phone directory, preparing IT tickets when requested, managing storage rooms (on-site and off-site) and generally responsible for all aspects of general office management including monitoring and ordering kitchen and coffee supplies, refreshments, sanitation supplies and providing oversight to kitchen, copy room and conference rooms to always ensure professional presentation. Other functions include creating, processing, tracking, and following up on all accounts payables and assisting with monthly client invoice preparation. Manages/supports network copiers/printers and fax machines including managing supplies and support tickets. Also coordinates the activities of office
repair personnel, locksmiths, exterminators, installers, and custodians while in the office. This position is also responsible for backing up the receptionist specifically regarding operating the telephone switchboard, monitoring telephone mailboxes and
relegating messages and/or calls to the proper department for handling. Recording public meetings and producing written record of same is also a key task of this position. Other related duties as assigned.


Education/Experience:



Minimum high school diploma required. Some college preferred. Experience working with elderly/disabled in transportation settings also preferred. Experience working with computers is a must. At least one-year experience working with the public, preferably in an office environment, is also required. Must have experience of at least 2 years as a secretary, administrative assistant, or office manager.



Skills/Knowledge/Abilities:



Knowledge of call handling techniques including the ability to multitask and handle difficult situations is required. Ability to learn quickly and work with limited oversight also necessary. Must be highly organized, focused, and able to work quickly and
accurately in a medium to high stress environment. Ability to communicate in a foreign language (Russian, Chinese, Spanish or Vietnamese) is preferred. Must also possess experience with personal computers including Windows 7 or higher and Microsoft
software including Outlook, PowerPoint, Word, and Excel is a must. Some experience with other office equipment such as typewriters, micro recorders, mechanical labelers, and dictation equipment.



Other duties:



This position will require some general office work including routine data entry and organization of records. Individual will be capable of producing raw data and generating summary reporting as required. Individual must be willing to perform other duties as
needed. Some light lifting may be necessary. Job requires heavy telephone use.



Environment:


100% of this work is performed on-site in a professional office setting that is well lighted, climate controlled, dust and smoke free. Building and work areas are fully ADA accessible. This is an environmentally friendly office. The use of scented products or
other fragrances, natural or synthetic, is not permitted.



Work Schedule:



This position must be available to work a business office schedule, generally 8 am to 5 pm. Lunch and rest breaks will be scheduled in accordance with CA law and/or during convenient times. Position is full time and works an eight (8) hour shift, Monday
through Friday. Occasional overtime or work outside these days/hours may be required.


The above statements are intended to describe the general nature and level of work being performed by people assigned to this classification. They are not intended to be construed as an exhaustive list of all responsibilities, duties, and skills required of personnel so classified.


The physical demands described here are representative of those that must be met by an employee to successfully perform the essential functions of this job. Reasonable accommodations may be made to enable individuals with disabilities to perform the essential functions upon request.


Transdev is an Equal Employment Opportunity (EEO) employer and welcomes all qualified applicants. Applicants will receive fair and impartial consideration without regard to race, sex, color, national origin, age, disability, veteran status, genetic data, gender identity, sexual orientation, religion or other legally protected status, or any other classification protected by federal, state, or local law.


EEO is the Law Poster: http://www1.eeoc.gov/employers/poster.cfm


Drug free workplace


If based in the United States, applicants must be eligible to work in US without restrictions for any employer at any time; be able to pass a drug screen and background check.