Archived (not relevant)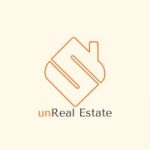 Administrador de la propiedad
Real Estate Agent - Viewings Specialist
We arelooking for a reliable and motivated Real Estate Agent to specialize in property viewings. As a Viewings Specialist, you will be responsible for showing properties to prospective buyers, providing them with detailed information and answering their questions about the properties.
Responsibilities
Coordinate with clients to schedule property viewings and ensure that all necessary preparations are made.
Provide detailed information about properties, including features, amenities and local area information.
Answer client questions and address any concerns they may have about the properties.
Ensure that all properties are left secure and in good condition after each viewing.
Report feedback and interest levels from clients to the listing agent.
Stay up-to-date with changes in the local real estate market and industry trends.
Requirements
Minimum of 1 year of experience as a real estate agent.
Fluency in Spanish, English, Russian languages.
Strong communication and interpersonal skills.
Ability to work flexible hours, including evenings and weekends.
Good organizational and time management skills.
Our compensation package for the Viewings Specialist position includes both a fixed salary and a competitive commission-based structure, as well as training and support to help you succeed in your role.