Archived (not relevant)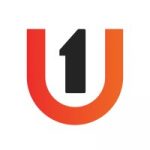 Accounting Manager
We are looking for a qualifiedAccounting ManagerinVoorhees, NJ.
As an Accounting Manager, you will be responsible for financial statement preparation, ledger maintenance, budgets, as well as analysis, and reporting. Accounting Manager makes improvements to accounting processes while ensuring that practices comply with accounting standards. This position will analyze various areas of the business to support continuous improvement in financial results.
Responsibilities
Manage and oversee the daily operations of the accounting department;
Establish accounting policies and procedures, aligned with the company's targets;
Work with the accounting team to prepare accurate, timely financial statements in accordance with our established schedule;
Monitor and analyze accounting data and produce financial reports or statements;
Coordinate and complete annual audits;
Establish and maintain fiscal files and records to document transactions;
Improve systems and procedures and initiate corrective actions;
Meet financial accounting objectives.
Requirements
Bachelor's Degree in Accounting or related field;
Minimum of 5 years of accounting experience with supervisory experience preferred;
Knowledge of the Russian/ Ukrainian language would be a huge advantage;
Advanced skills in Financial Software Systems (ex. ADP);
Proven knowledge of bookkeeping and accounting principles, practices, standards, laws, and regulations;
Ability to manipulate large amounts of data;
Proven analytical and problem-solving skills.
Benefits
Great work environment;
Competitive salary;
Career advancement opportunities.