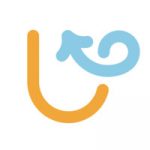 Accounting Manager, Sales Tax
ACCOUNTING MANAGER, SALES TAX
Upexi, Inc., is an innovator in aggregation, accelerating Amazon and eCommerce businesses by combining consumer data and vertical integration to scale brands in multiple industries, while lowering costs with a growing distribution network. Through strategic acquisitions, Upexi continues to expand into numerous consumer markets, and utilizes its in-house, SaaS programmatic ad technology to help achieve a lower cost per acquisition and accumulate consumer data for increased cross-selling between its growing portfolio of brands.
We are currently seeking an Accounting Manager who is passionate about accounting and has a proven record of success in providing timely and accurate financial information to the senior management team. This position will manage a set of accounting activities to ensure compliance with generally accepted accounting principles, corporate policies, and external audits. This includes ensuring the proper entry, storage, and reconciliation of all financial accounts. Sales tax experience is a must!
DUTIES/RESPONSIBILITIES
Take responsibility for business compliance, including preparing schedules for sales and business tax returns.
Ensure adherence to internal controls and guidelines for accounting transactions and budget preparation.
Maintain accurate accounting and payroll records designed to mitigate risk and enhance the accuracy of the company's reported financial results.
Work with the CFO in collecting, analyzing, and consolidating financial data to prepare budgets.
Produce accurate monthly bank reconciliations, general ledger, journal entries, and inventory related entries, documentation, and reports while maintaining accurate and compliant data.
Prepare special reports by collecting, analyzing, and summarizing data and trends.
Produce periodic financial reports for internal use with notes; ensures that the reported results comply with generally accepted accounting principles or financial reporting standards.
Manages the Month and Year-end process of the accounting department including:
Reconciliation of A/P and A/R on a weekly basis
Reconciliation of clearing account
Reconciliation of bank accounts
Reconciliation of all other Balance Sheet accounts.
Reconciliation of store credits and verify store count.
Prepares and receives manual checks and submits them to A/P or A/R.
Ensures compliance with local, state, and federal government requirements.
Make recommendations for system and procedure improvements to the CFO.
Updates job knowledge by participating in educational opportunities, reading professional publications, maintaining personal networks, and participating in professional organizations.
Accomplishes accounting and organization mission by completing related results as needed.
Performs other related duties as necessary or assigned.
Reasonable accommodations may be made to enable individuals with disabilities to perform the essential functions.
REQUIRED SKILLS/ABILITIES
Excellent management and supervisory skills.
Excellent knowledge and expertise in sales tax.
Excellent written and verbal communication skills.
Excellent organizational and time management skills.
Proficient in accounting and tax preparation software.
Proficient in Microsoft Office Suite, NetSuite, QBO or similar software.
Excellent in a fast-paced environment, high volume distribution operations with tight deadlines and high customer service expectations.
To apply for this job please visit LinkedIn.