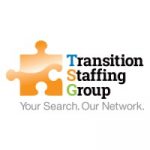 Accountant
Are you an experienced Accountant looking to become a part of a world-wide operation? We have partnered with a wholesale distribution company looking to add great talent to their team. This ideal candidate will have QuickBooks experience and be fluent in English and Russian. If you're ready to expand your horizons, apply below!
Accountant
Permanent, Direct-Hire placement
Fully on-site
Pay Rate: $75,000
Responsibilities:
Provides financial information to management by analyzing accounting data; preparing reports.
Inventory control
Documents financial transactions by entering account information.
Recommends financial actions by analyzing accounting options.
Summarizes current financial status by collecting information; preparing balance sheet, profit and loss statement, and other reports.
Maintains accounting controls by preparing and recommending policies and procedures.
Reconciles financial discrepancies by collecting and analyzing account information.
Maintains financial security by following internal controls.
Prepares payments by verifying documentation, and requesting disbursements.
Answers accounting procedure questions by researching and interpreting accounting policy and regulations.
Complies with federal, state, and local financial legal requirements by studying existing and new legislation, and advising management on needed actions.
What you need:
Bachelor's Degree in Accounting or similar required
Preferably 3-5 years' experience
QuickBooks or similar accounting software experience
Experience in Seafood industry a plus
Language: Preferred English fluent , Russian plus 2nd option English - Spanish
To apply for this job please visit LinkedIn.