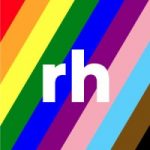 Accountant
The newly created Accountant Role will be key part of this Finance team for a rapidly growing logistics are paying £55,000 to £65,000 based in Knightsbridge (SW1)
Role
This Accountant Role for the Logistics firm based in Knightsbridge (SW1). Will help the Founder build the finance function, put processes in place and refine existing one. Please find the outline of the Role below.
Production of monthly management accounts, including analysis and commentary
Develop and monitor budgets & forecasts
Development of key performance indicators
Become involved in the company's management and strategic planning
Monitor spending and effectiveness of financial control
Evaluate/Implement tailor made financial information systems and suggest improvements
Liaise with external auditors and produce year end statutory accounts & file tax and vat returns
Preparing and monitoring weekly and monthly cashflow statements, and ensuring that all expenditure, planned and actual, is with the company's financing limits.
Dealing with all aspects of monthly payroll processing
Profile
The accountant role for this Logistics Firm based In Knightsbridge (SW1) are ideally looking for.
A newly qualified accountant (ACA, ACCA, CIMA)
Able to communicate in Russian.
Happy to work in a small team of 3
Company
The accountant based in Knightsbridge (SW1). will report into a hugely impressive Founder, who is keen to develop people within the team and likes promoting from within. The logistics firm is very flexible and does reward good work and discretionary effort due to the face paced nature. The reason for the role is due to growth. The logistics firm are also going through a rapid growth period and this role is due to growth. The logistics firm currently are a small business which are looking to add to their rapidly growing team.
Salary & Benefits
The Accountant for this Logistics Firm based Knightsbridge (SW1). is paying £55,000 - £65,000. On top the Logistics Firm offers a bonus and the Retail company offer great opportunity for growth and currently operates on a 5 days a week in the office.
Robert Half Ltd acts as an employment business for temporary positions and an employment agency for permanent positions. Robert Half is committed to equal opportunity and diversity. Suitable candidates with equivalent qualifications and more or less experience can apply. Rates of pay and salary ranges are dependent upon your experience, qualifications and training. If you wish to apply, please read our Privacy Notice describing how we may process, disclose and store your personal data: roberthalf.co.uk/legal-information/privacy-notice.