Archived (not relevant)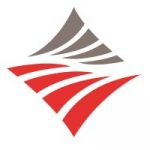 Accountant, Frasers Logistics & Commercial Trust
We are a multinational developer-owner-operator of real estate products and services across the property value chain. Listed on the Main Board of the Singapore Exchange Securities Trading Limited ("SGX-ST") and headquartered in Singapore, Frasers Property's multinational businesses operate across five asset classes, namely, residential, retail, commercial & business parks, industrial & logistics as well as hospitality. The Group has businesses in Southeast Asia, Australia, Europe and China, and its well-established hospitality business owns and/or operates serviced apartments and hotels in over 70 cities and 20 countries across Asia, Australia, Europe, the Middle East and Africa.
The Group is committed to inspiring experiences and creating places for good for its stakeholders. By acting progressively, producing and consuming responsibly, and focusing on its people, Frasers Property aspires to raise sustainability ideals across its value chain and commits to net-zero carbon by 2050.
ABOUT THE ROLE
We are currently looking to hire an Accountant for Frasers Logistics & Commercial Trust (FLCT). This role will be supporting the business to review/prepare property management account and reports to management and managing other property finance related matters.
WHAT YOU WILL BE DOING
Involved in monthly closing and review of property accounts of the subsidiaries of REIT
Preparation of monthly consolidation of sub-group consolidation and monthly management reports
Perform variance analysis for performance of the properties against budgets and forecast
Assist with preparation of budgets and forecasts
Assist to review tax computations/ returns and GST returns for the properties, if applicable
Monitor cash flow requirements for the properties
Assist with preparation of annual financial statements
Review payments proposal submitted by shared service team
Liaise with auditors for audit related matters
Any other tasks as assigned by immediate supervisor/management
WHAT WE ARE LOOKING FOR
Bachelor's Degree in Accounting/Finance/Economics
At least 3 years of business finance or other relevant experience
Experience in audit in a Big Four accounting firm
Knowledge in SAP and COGNOS consolidation software is preferred
Diversity brings us closer to the communities we serve
Guided by our Purpose, we are creating, inspiring and nurturing an inclusive culture that unlocks the power of diverse teams to drive Frasers Property forward. Our values drive everything we do, which are core to creating safe places where everyone belongs, is mutually respected and feels empowered to be authentic at work. Working collaboratively makes us progressively stronger and better as an organisation, which helps our people to thrive each day.