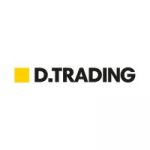 Accountant
D.TRADING is a fast-growing regional trading company operating at the intersection of renewable and conventional energy sources. We trade electricity, gas, gas condensate, and coal across Central and Southeastern Europe and aim to provide world-class trading solutions while also transforming the European energy trading landscape.
The role
We're looking for an experienced Accountant for a full-time role in the Planning and Financial Controlling Department to join our office in Zug.
In this role, you will be involved with preparing financial reports and statements, bank reconciliations, and conducting cyclical audits.
Responsibilities
Perform quality control of primary documents in accordance with the requirements of Swiss accounting and tax legislation
Have control over accounting transactions in the accounting system, review calculations of accounting adjustments, manage the correctness of the monthly closing in the accounting system
Participate in the process of preparation of the financial statements and tax reports of the company, as well as supporting external and internal audits
Support analysis of accounting information during the preparation of forecasts and budgets
Qualifications
Master's Degree in Economics/Finance
At least 3 years of experience in an accounting role in a Swiss company
Excellent knowledge of Swiss accounting and tax legislation (Swiss GAAP and IFRS)
At least B2 English (upper intermediate)
Tools: Proficient in Abacus and MS Office
Being able to meet strict deadlines
Being willing to learn
Being able to work well in a team with strong interpersonal skills
Being accurate and detail-oriented
Would be an advantage
Ukrainian, Russian, or German will be a plus
ACCA/CPA/DipIFR or other certificates
Previous employment in accounting in a commodity trading business
Previous experience using 1C and SAP
To apply for this job please visit LinkedIn.