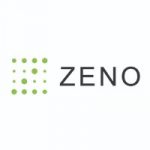 Account Manager
"Fearless work for Fearless Clients" is what we live by at Zeno–an integrated marketing, social and communications agency. We design creative campaigns for local, regional and global clients, solve business problems and help our clients navigate an ever-evolving landscape through a unique blend of creativity that is backed by data.
We are on the lookout for a rockstar of an Account Manager who will lead projects across a variety of clients and industries (consumer, finance, technology, government, professional services and business-to-business) and champion the day-to-day client relationships with your brands. You will work closely with our in-house Data and Creative teams to help clients uncover their marketing needs and priorities across earned, owned and paid channels.
You will succeed at Zeno if you are fearless, energetic, and personify Zeno's values. You must have a collaborative spirit and lead by doing, embodying the idea that no job is too big or too small. You are a savvy communicator and presenter, an outstanding strategist and a client counselor who drives business results.
We are looking for someone with:
· At least five years of relevant experience in communications, public relations, digital marketing and / or related fields, preferably with an agency background
· Experience in ideation, production and execution of integrated communications plans
· Exceptional writing skills across a wide variety of client deliverables for both B2B and B2C audiences–including social media content for brands and executives, long-form content, etc.
· An in-depth knowledge of reputation management and a working knowledge of traditional and non-traditional media, including proven success in building relationships with members of the media
· Experience in both proactive and reactive crisis strategy and in-moment response
· Experience with running basic paid social campaigns on Facebook, Instagram and LinkedIn
· Experience playing a key role in measurement efforts for social and digital programming, including calculating benchmarks, engagement rates and synthesising data to demonstrate impact
· A collaborative and results-driven spirit with the ability to think strategically, creatively and holistically, and manage multiple priorities and work against deadlines
· Excellent time management skills and highly organised, with experience working simultaneously on multiple clients
· Minimum of bachelor's degree in marketing, advertising, journalism, PR, or other related field
Your role will include:
· Leading research, planning and development of comprehensive integrated communications plans that are client-ready
· Overseeing respective account teams, ensuring deadlines are met and client work is executed with excellence
· Working collaboratively with the Data team to provide client counsel backed by data; and the Creative team to ideate and bring to life integrated campaigns
· Driving and supporting new business efforts
· Being responsible for the management and development of junior team members
To apply for this job please visit LinkedIn.