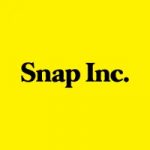 Account Manager – Russian speaking
Russian Account Manager
Client Partner / Client Account Manager / Client Solutions Manager (Performance Marketing & Digital Advertising)
Hybrid working based in London office - 1 day per week remote. Initially 1 year full time contract and possible to become permanent.
Widen The Net is a partner recruitment agency to Snapchat and we are hiring for their contract positions. Snapchat, world top 5 social media platform with 7000+ employees globally, 1000+ adverts display per day, 370M daily active users and revenue of $4 billion.
Snapchat are looking for a Account Manager to build and develop key relationship with 30+ e-commerce, fintech and high tech clients and partner media agencies:
-Analyse campaign performance data
-Consult with clients on customer acquisition and retention, go-to-market and expansion strategies and ensure they receive the highest level of sales;
-Help clients and agencies develop digital ad campaigns using all Snapchat platform features and advice on their performance and brand marketing;
-Help clients optimise their ad and digital campaigns and educate them on best practices;
-Identify, prioritize, and secure business opportunities
Requirements:
-2 years + experience within advertising or digital media or performance marketing or creative production;
-Experience working as sales or account executive or account manager or client partner or customer success manager or performance marketer;
-Russian speaker is a plus, but not essential
Keyword: Account Management /Advertising / Social Media / Digital Media / Campaign Strategy /Creative Strategy / KPI Strategy / Campaign Performance Optimization / Social Media Optimisation / Consulting / Snapchat / Twitter Ad / Google Ad / Meta Ad / Ad Tech
To apply for this job please visit LinkedIn.