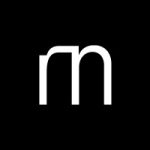 Account Manager – Russian speaker
Remerge is a fast-growing mobile advertising scaleup that has become the no.1 app retargeting company over the last 8 years with offices spanning Berlin, San Francisco, New York, Singapore, Beijing, Seoul and Tokyo. Our mission is to help app developers maximize user engagement and in-app revenues by providing the world's most scalable and efficient app retargeting platform. Remerge enables app developers to re-engage up to 3.3 million users per second across 1 million apps globally in order to increase retention and boost user lifetime value. Remerge works with the world's top-grossing app developers from all major verticals such as AliExpress, Delivery Hero, funplus, Grab, JustEat Takeaway, Nexon, Playrix, Playtika.
We are proud of the product we've built and the impact it has on other people's businesses and lives. We like to be surrounded by people who push for growth opportunities and are open to trying out something new. We love data, designing for the user and anything that helps drive intelligent decisions.
Job Mission
As our Account Manager, you will be owning the day-to-day relationships with clients to ensure we exceed their expectations. You will be supporting the Account Management team during client business reviews and communicating campaign optimizations as well as analysing advertising campaign metrics to make sure client goals are reached (ROI, ROAS, Revenue).
Job Responsibilities
You will own, end to end, all internal and external strategic conversations
You will ensure campaigns are setup thoughtfully along all client's lifecycle
You will make sure to understand our client's business models, goals, marketing mix, focus areas, and the driving force behind their requests
You will support other account managers with data analysis for reporting and mobile app campaign optimizations and recommendations
You will act as a trusted advisor and retargeting expert
Job Requirements
You have at least 1 year of experience in digital and performance marketing
Experience working within User Acquisition, Mobile or In-App Growth Marketing or Retargeting is a plus
You have experience in managing and growing client relationships in a fast-paced, innovative, and revenue-driven environment
You are self-driven and highly motivated to provide outstanding service and optimal campaign performance for all clients
You are keen on working collaboratively across multiple teams and you have great communications skills
You are curious: you enjoy playing with numbers and insights to get the full picture for the best of your clients
Fluent English and Russian skills; other European languages would be a plus
You already have a valid work permit for Germany
Our Promise
Direct Impact: accelerate your career in a fast-paced environment with a high degree of responsibility.
Competitive Remuneration: enjoy a top package including stock option awards in a profitable company.
Personal Growth: take advantage of our budget for books, conferences, and other training materials.
Flexible Schedule: we have flexible working hours, unlimited home office days, and the ability to take as much time off as you need.
Office Exchange: travel to our global offices for short-term assignments.
Team Events: celebrate achievements and live the team offsites next to an amazing team.
Remerge is an Equal Opportunity Employer: all qualified applicants are considered for positions regardless of race, ethnic origin, gender, age, religion or belief, marital status, gender identification, sexual orientation, veteran status or disability. We're looking forward to your application!