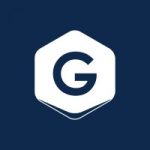 Account Manager
We are looking for a driven, hard-working and highly organised Account Manager with PR agency background to join our communications team at Grayling Singapore.
CORE SKILLS
Becomes the day-to-day account lead
-E.G. runs internal planning meetings and follows-through on actions, advises on the management of deadlines and expectations, manages projects/plans/accounts and ensures implementation
Edits materials developed by others – demonstrating deep understanding of clients' and media's preferred writing style, and ability to interest the media/influencer
Possesses in-depth industry-sector expertise of all your client industries
Evaluates results against objectives, programmes, plans and KPIs
Demonstrates clear communication and presentation skills
-E.G. able to articulate rationales and propositions to/for clients
Builds and hones consultancy skills
Skilled at developing and interrogating creative ideas/plans for clients
Develops, manages and adapts campaign schedules as required – demonstrates flexibility while meeting deadlines
Effectively develops and manages client project budgets
Demonstrates consistent ability to set priorities, delegate responsibilities and manage deadlines
Assimilates information quickly and recommends a practical response
CLIENT SERVICE
Becomes the trusted day-to-day point of contact for clients
Actively builds positive relationship with clients
Looks for ways to increase client satisfaction, and flags ideas to supervisor and team
Regularly contributes value-add initiatives or new ideas for clients, pushes clients in order to deliver more impactful work, and works with supervisor and team to implement it
Understand wider marketing mix in order to provide client counsel and maximise revenue opportunities
Identifies client risks (either for the client, or for the client relationship) and works with supervisor and team to mitigate the risks
Provides consistent service delivery to clients, and manages account teams effectively in order to deliver success
Manages client relationships in order to maximise account development (organic growth) opportunities
Assumes accountability for the financial aspects of all accounts, including expenses, profitability, achieving billable targets and potential for bad debt
NEW BUSINESS
Develops proposals and contributes to pitch presentations
Demonstrates analytical strength in interrogating briefs and creative ideas
Possesses strong presentation skills
Maintains and develops contacts, following-up on networking opportunities
Recognises new business opportunities (either new clients or organic growth) and works with supervisor to action
AGENCY & TEAM
Contributes to team development
Becomes a role model for junior colleagues and contributes to the professional development of junior colleagues
Builds personal profile throughout the business and senior management team
About Grayling Communications
Grayling is a global communications agency. Our core teams cover consumer brand marketing and corporate reputation management, public affairs, public sector, digital marketing and content creation, crisis support, consultation and stakeholder engagement services.
We are incredibly proud to have recently been named PRWeek's 'Best Places to Work' and value our open and supportive environment.
To apply for this job please visit LinkedIn.