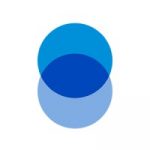 Account Manager
Applicants must have a Spanish work permit and be able to work at our office in San Pedro de Alcantara. Not Remote.
What are we looking for?
Blue is looking for a bright, analytical, team member who thrives in a fast-paced and dynamic environment to bring digital and operations expertise to the fast-growing digital industry. This Account Manager will be responsible for trafficking, organizing, and optimizing ad campaigns in both European and CIS markets to ensure the success of Blue's advertisers in addition to provide outstanding customer service to our clients.
The candidate will be trained thoroughly in Blue ́s systems and will have support from the superior.
Who are we?
Blue delivers online marketing campaigns to clients in 27 markets, we offer our
product on a "no cure no pay" solution. We help our customers to optimize and make the online advertising market transparent, clear, and blue.
Responsibilities
Collect and QA all creative before campaign launch;
Send IOs out from the proprietary Order Management System;
Maintain direct contact with agencies, clients, and sales team;
Test and Implement all 3rd party tracking tags;
Send Script and tags to clients;
Optimize and report on performance;
Make recommendations on campaign optimizations;
Self-manage tasks/schedule for effective and efficient time management;
Assist in reconciling billing at the end of the month.
Requirements
The ideal candidate has a minimum of 1 year of online ad operations experience with an agency, publisher, or ad network;
Must be extremely organized and detail-oriented;
Must be an articulate and clear communicator and focus on customer service;
Must possess strong multitasking skills and be able to see situations from
multiple different angles;
Fluent in spoken and written English and Russian.
The candidate will be trained thoroughly in Blue ́s systems and will have
support from the superior.
Job Info
Seniority Level: Entry-level
Industry: Marketing and Advertising
Employment Type: Full-time
Job placement: Marbella, Spain
Job Functions: Advertising, Campaigns and Clients management
Opening: As soon as possible
Job Type: Full-time
To apply for this job please visit LinkedIn.