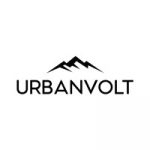 Account Executive
The Account Executive is responsible for driving sales growth in our business. UrbanVolt is an award-winning Irish company and the pioneering innovator behind Solar as a Service and Lighting as a Service - technology business models that allow us to deliver immediate results to our customers without requiring them to make any significant upfront investment - lower emissions, reduced consumption, energy independence and a smaller power bill.
Our sales focus is a blend of mid-market commercial & larger enterprise selling. Our customers are defined and segmented by the amount they spend on energy and the physical size of their facilities. The vast majority of our sales is new business; so strong prospecting and business development skills are required. Experience working with SDRs / BDRs also is an advantage. The sales cycle is relatively straightforward but can be protracted and sometimes complex for larger projects, international or multi-site customers, so competence in navigating high tech / high ticket B2B sales is preferred.
Solar is a good idea for most businesses, but the recent spiralling energy costs have made our value proposition highly attractive. The ability to manage a large pipeline of business and focus on the opportunities where our value proposition is most compelling is important. Comfort and competence in engaging with all levels, articulating our proposition to numerous and diverse stakeholders (from factory floor to boardroom) is also a key attribute you will possess.
We run a monthly cadence to our business, so sales execution in a fast-paced environment is key. Solid discipline and a structured sales approach will serve you well, as will a high level of personal organisation and attention to detail. Experience in best practice sales planning and forecasting will be a huge advantage. The successful candidate will be analytical but also empathetic; they have a good grasp of numbers & spreadsheets, are well versed in using CRM and in putting themselves in the customer's shoes, creating & delivering compelling presentations to an executive audience.
This role is a combination of time with your team in the office, self-managed time working remotely where required, and time out in the field meeting with customers. You won't mind being pulled into a customer success call, a strategy meeting with our senior execs or helping out on a marketing campaign - that kind of flexibility is the norm for a small high growth business. Ambition is good, as is resilience. But the most important characteristic we hire on is attitude.
As a Certified B Corp, UrbanVolt meets the highest standards of verified social and environmental performance, public transparency, and legal accountability. We believe in using the power of business to solve social and environmental problems.
Things you will do:
Define and implement your annual sales plan, meet and exceed your sales goals through prospecting, qualifying, managing and closing deals within your territory
Develop your sales pipeline – prospect and assess new sales potential whilst moving deals simultaneously through the sales pipeline
Manage customer and deal information in the CRM
Coordinate resources throughout the sales cycle, including operations, customer support and senior management
Provide pitch, demo, proposal and general support to prospective customers
Nurture and expand the company's relationship with client accounts
Provide regular reporting of pipeline and forecast through the CRM
Stay on top of industry, sector, legislative and competitive issues
Effective, excellent communication with management, customers and support staff
Work within a team - supporting others, strategy setting, sales training, marketing efforts and customer care.
About you:
Minimum 3+ years relevant sales experience
A strong track record of sales success
Positive attitude and highly motivated to reach/exceed sales targets
Resilient, driven and determined professional with strong work ethic
Comfortable in Pipe Gen and prospecting
Accurate forecasting and pipeline management
Exceptional verbal and written communication skills
Ability to multi-task and adapt to a hybrid working environment
What we provide:
A fantastic opportunity to join a company that's going places
The opportunity to make a difference in the fight against climate change
Competitive salary, commission & bonus structure with uncapped potential earnings
Unlimited annual leave policy
Study leave / parental leave
A hybrid working model
Training, coaching and mentorship in your field
Learning and knowledge share from the team round you
Chance to work in a dynamic fun environment
Health insurance & pension contributions
Various corporate & employee discounts
Interested in this role?
Send a 1 page CV to recruitment@urbanvolt.com
To apply for this job please visit LinkedIn.