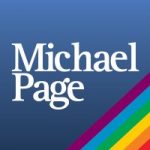 Account Executive – Advertising & IT
Digital Solutions Company |Position with projection



About Our Client


Company offering a digital solution to combat and detect ad fraud
Job Description


We are looking for a person for the position of Account Sales. You will be responsible for your own portfolio of customers, ensuring the achievement of quantitative sales targets.
He/she must also ensure a good level of achievement of qualitative indicators and objectives, as well as a high level of satisfaction in commercial interactions with customers.
He/she will be responsible for prospecting for new clients, ensuring the growth of his/her portfolio.
Advise, develop the business and maintain a constant and fluid communication with its portfolio.
Negotiation and follow-up of the offers presented to you
Recording and reporting your business activities
Attending trade fairs or events in the ADTECH Sector
Support the Administration department with the financial and accounting follow-up of the clients in your portfolio.

The Successful Applicant


2-3 years of proven experience in Adtech
Excellent communication/presentation skills and ability to build relationships
Aptitude for advertising technology
MUST: Business-fluent English
Additional languages are a plus: Spanish, French, Arab, Russian
2- 3 years of proven experience acquiring customers on the demand side (ideally brands)
What's on Offer

Compensation plan (ticket restaurant plan, health insurance…)
Possibility to work full remote
Full time jobwith flexible workinghours
Indefinite contract

Contact: Camila Romero

Quote job ref: JN-022023-5956169