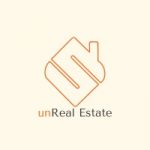 Abogado
We are seeking a highly skilled and experienced lawyer to join our reputable real estate agency as a Legal Counsel. As a key member of our team, you will play a crucial role in providing legal guidance and support to ensure compliance with real estate laws and regulations. Your expertise in real estate law will be instrumental in protecting the interests of our agency and our clients.
Responsibilities:
Provide legal advice and guidance on all matters related to real estate transactions, contracts, leases, and other legal documents.
Conduct thorough legal research to stay updated on relevant laws, regulations, and legal precedents that impact the real estate industry.
Draft, review, and negotiate various contracts, agreements, and legal documents, including purchase agreements, leases, and vendor contracts.
Ensure compliance with local, state, and federal laws and regulations governing real estate transactions and agency operations.
Identify and assess potential legal risks and provide recommendations to mitigate those risks.
Represent the agency and its clients in legal proceedings, including negotiations, settlements, and court hearings, if necessary.
Preparation of residency and other documents
Requirements:
Minimum of 4 years of experience practicing real estate law, preferably with a focus on real estate transactions, contracts, and leasing.
Fluent in English, Russian and Spanish.
In-depth knowledge of real estate laws, regulations, and industry practices.
Strong negotiation, drafting, and analytical skills.
Excellent communication and interpersonal skills to effectively collaborate with clients, colleagues, and external parties.
Detail-oriented and organized, with the ability to manage multiple tasks and prioritize effectively.
Proven track record of providing practical, business-oriented legal advice to clients.
Ability to work independently as well as in a team-oriented environment.
We offer a competitive fixed salary with bonuses. This is an excellent opportunity for a talented lawyer to join a dynamic real estate agency and make a significant impact in the industry.
To apply for this job please visit LinkedIn.