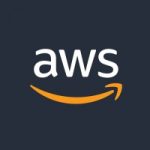 2023 AWS Commercial Sales Internship
Description


We're on the lookout for the curious, those who think big and want to define the world of tomorrow. At Amazon, you will grow into the high impact, visionary person you know you're ready to be. Every day will be filled with exciting new challenges, developing new skills, and achieving personal growth.
Would you like to be part of a team focused on helping increase the adoption of Amazon Web Services (AWS) across EMEA?
If you are passionate about cloud technologies, AWS is developing the next generation of cloud leaders through our Amazon Web Services (AWS) Commercial Sales Internship Program. AWS offers an innovative and motivating environment where you will have the exciting opportunity to advance in your career, support the growth of AWS customers, and help shape the future of an emerging cloud technology.
This paid internship will give you the chance to take on a unique internship project in our sales organization, enabling you to make a tangible impact and encourage you to build and innovate in the Amazonia way. Alongside this you will be a supported by members of our European internship community, and have access to mentoring, learning, and shadowing opportunities to understand customer conversations and how to convert them into new business opportunities.
The successful candidate will be interested in a career in cloud technology sales with the ability to identify and create new business opportunities that drive and grow revenues for AWS.
Overview Of The Internship

Learn the AWS portfolio and the Amazon culture.
Impact through projects, collaborating with various team members to innovate.
Build an understanding of customer pain points, requirements, and potential value that can be delivered by AWS.
Learn how AWS position solutions to customers relevant to their industry or target market.
Differentiate and understand various IT roles and responsibilities
Identify target accounts using market data and industry intelligence.
Actively penetrate whitespace accounts to provide access for our sales teams.
Navigate prospective accounts to identify new customer opportunities in a focused market space
Achieve activity targets from assigned territory or set of accounts.

Key job responsibilities
If you're insatiably curious and always want to learn more, then you've come to the right place. Depending on your location, country, job status and other requirements, some or all of the following benefits may be available to you as an intern.
 Competitive pay
 Impactful project and internship/role deliverables
 Hybrid working (team dependent)
 Networking opportunities with fellow interns
 Internships events such as speaker series, intern panels, Leadership Principles sessions, Amazon writing skills sessions.
 Mentorship and career development
If you're successful during your internship, you could be considered for a graduate role after finishing your university studies.
The Internship starts in June 12th and ends in September 1st of 2023
Applications and Assessment Process: Selected candidates will be invited to an online assessment, if successful you'll attend a virtual interview consisting of a combination of interviews and case studies, focusing on our Leadership Principles. This selection process is subject to change and varies on role and location.
We are committed to diversity, equity, and inclusion, and leveraging our unique perspectives to scale our impact and grow. Amazon has 13 affinity groups (https://www.aboutamazon.com/affinity-groups), sometimes known as employee resource groups, which bring employees together across businesses and locations around the world. With executive and company sponsorship, these groups play an important role in building internal networks for creating a community, advising Amazon business units, leading in service projects, and reaching out to communities where Amazonians live and work.
Want to know more about our opportunities? Visit our EMEA Student Programs Team Events page to register for one of our upcoming events: https://amazonstudentevents.splashthat.com/careers
If you have a disability and need an adjustment during the application and hiring process, including support for the interview or onboarding process, please contact the Applicant-Candidate Accommodation Team (ACAT): https://www.amazon.jobs/en/disability/uk
Basic Qualifications

Graduating from a Bachelor's or Master's degree during 2024.
Fluent written and verbal communication in English, and any of these other languages: Polish, Czech, Romanian, Turkish, Hungarian, Russian, Ukranian, Greek.
Computer skills, including Microsoft Office (e.g., Excel, Word, etc.)

Preferred Qualifications

Passion for technology sales.
Selling experience, preferably in business to business technology sales.
Strong interest in a technology sales career upon graduation.
Comfortable collaborating with extended teams.
Well organized, self-motivated, and driven by success.

Amazon is an equal opportunities employer. We believe passionately that employing a diverse workforce is central to our success. We make recruiting decisions based on your experience and skills. We value your passion to discover, invent, simplify and build. Protecting your privacy and the security of your data is a longstanding top priority for Amazon. Please consult our Privacy Notice (https://www.amazon.jobs/en/privacy_page) to know more about how we collect, use and transfer the personal data of our candidates.
Our inclusive culture empowers Amazonians to deliver the best results for our customers. If you have a disability and need an adjustment during the application and hiring process, including support for the interview or onboarding process, please contact the Applicant-Candidate Accommodation Team (ACAT), Monday through Friday from 7:00 am GMT - 4:00 pm GMT. If calling directly from the United Kingdom, please dial +44 800 086 9884 (tel:+448000869884). If calling from Ireland, please dial +353 1800 851 489 (tel:+3531800851489).
Company
- AWS EMEA SARL (UK Branch)
Job ID: A2211041