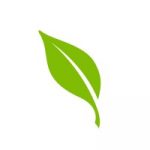 *100% Remote* Bilingual Contact Center Agent – Customer Service Rep – Russian, Mandarin or Cantonese PREFERRED
The Operations Contact Center Service Agent is responsible for assisting members & providers with issues and inquiries about our members and their insurance, applications and/or claims in one or more families of products, i.e., Medicare, Medicaid. The Service Agent is also responsible for receiving and addressing member & provider inquiries, resolution of complaints, client education, retention of membership and dis-enrollments, and escalation of issues requiring additional intervention.
We are now taking applications for our upcoming Spring Contact Center Agent Class!
This position is eligible for remote work!**
Completion of the Contact Center Pre-Hire Assessment. This is not a pass/fail assessment, but helps give the hiring team a better understanding of your customer service skillsets! The assessment can be completed here: https://my.harver.com/app/landing/63ea4ec7d45777001222103c
Paid Virtual Training: 6 weeks of classroom based training, between the hours of 930am to 530pm, depending on the required shift, Monday through Friday.
Work Schedule: Must be available to work any shift between 8am to 8pm including weekends and holidays as needed. This may periodically change to meet business needs.
States Eligible: NYC, NJ, CT, MA, NV, VA, FL, AL, TX, GA, NC, CO, MN, PA, WY, LA, NM, ND, WA, IN, NH, MD, TN, SC, KS, IA, ME, WV, AZ, SD, MS, OK, UT, MO, NB
Salary is competitive based on location specified above.
Higher rates will be considered for prior contact center, healthcare and/or bilingual language proficiency.
Additionally, the position will be approved for overtime and quarterly bonuses that average $800 every 3 months.
Benefits: Outstanding benefits package including: Medical, Dental, Vision, Basic Life & Accident Insurance, Flexible Reimbursement Accounts, Employee Assistance Plan, Healthfirst 401(k) plan plus much more!
Duties And Responsibilities Include
Interacting by phone with providers and members to provide information in response to inquiries, concerns, and questions about insurance coverage and products Healthfirst offers.
Transferring calls from members and providers to the appropriate department.
Following-up on inquiries and complaints that have not been resolved.
Interacts with customers to provide information in response to inquiries about products and services.
Perform research on billing inquires and claims to provide payments and refunds.
Acts as a liaison between various departments to address concerns.
Identify, research, and resolve customer issues using the computer system.
Follow-up on customer inquiries not immediately resolved.
Research member/provider billing and claims issues.
Research payment and refund issues.
Handle and resolve customer's complaints.
Ability to navigate through automated information systems to analyze the caller's situation.
Ability to perform in a fast paced, changing environment
Speaks in a way the customer can understand.
Serves as liaison between the customer and various departments.
Other duties as assigned by the management team related to job functions (sort incoming faxes, correspondence, fax transportation forms, etc.)
May be required to work some overtime as the business requires.
May be required to work flexible schedules (nights, weekends), or change schedules as it is determined necessary based on the needs of the business, which are subject to change.
Demonstrates the ability to perform in a highly metric driven environment, maintaining minimum quality scores or better.
Minimum Qualifications
Bachelor's Degree from an accredited institution OR equivalent working experience
Work experience in a face to face or call center environment.
Experience multitasking between programs and completing required data entry of client demographics or client look up systems while talking to Healthfirst customers.
Work experience using a corporate email system.
Experience navigating through system applications on a desktop computer.
Adapt to a fast pace and ever changing environment.
Flexibility to work evening and weekends due to business needs.
Preferred Qualifications
HIGHLY Preferred - Ability to proficiently read, write and speak English and either: Russian, Mandarin, Cantonese, Hindi, Bengali, Urdu, Korean or Spanish
Healthcare industry work experience.
Call Center experience in a metrics driven environment.
Previous healthcare work experience interacting with members and/or providers.
WE ARE AN EQUAL OPPORTUNITY EMPLOYER.
Applicants and employees are considered for positions and are evaluated without regard to race, color, religion, gender, gender identity, sexual orientation, national origin, age, genetic information, military or veteran status, marital status, mental or physical disability or any other protected Federal, State/Province or Local status unrelated to the performance of the work involved.
If you have a disability under the Americans with Disability Act or a similar law and want a reasonable accommodation to assist with your job search or application for employment, please contact us by sending an email to careers@Healthfirst.org or calling 212-519-1798 . In your email please include a description of the accommodation you are requesting and a description of the position for which you are applying. Only reasonable accommodation requests related to applying for a position within Healthfirst Management Services will be reviewed at the e-mail address and phone number supplied. Thank you for considering a career with Healthfirst Management Services.
EEO Law Poster and Supplement
All hiring and recruitment at Healthfirst is transacted with a valid "@healthfirst.org" email address only or from a recruitment firm representing our Company. Any recruitment firm representing Healthfirst will readily provide you with the name and contact information of the recruiting professional representing the opportunity you are inquiring about. If you receive a communication from a sender whose domain is not @healthfirst.org, or not one of our recruitment partners, please be aware that those communications are not coming from or authorized by Healthfirst. Healthfirst will never ask you for money during the recruitment or onboarding process.
Hiring Range*:
Greater New York City Area (NY, NJ, CT residents): $38,200 - $49,920
All Other Locations (within approved locations): $33,300 - $47,840
As a candidate for this position, your salary and related elements of compensation will be contingent upon your work experience, education, licenses and certifications, and any other factors Healthfirst deems pertinent to the hiring decision.
In addition to your salary, Healthfirst offers employees a full range of benefits such as, medical, dental and vision coverage, incentive and recognition programs, life insurance, and 401k contributions (all benefits are subject to eligibility requirements). Healthfirst believes in providing a competitive compensation and benefits package wherever its employees work and live.
The hiring range is defined as the lowest and highest salaries that Healthfirst in "good faith" would pay to a new hire, or for a job promotion, or transfer into this role.